We are a certified developmental disability care provider in the Greater Cincinnati Area. With us, you are a priority.
Mission Statement
Our aim is to provide individual-centered care services to seniors and individuals with developmental disabilities, in keeping with the values of self-determination, self-advocacy, and community integration Certification in the State of Ohio.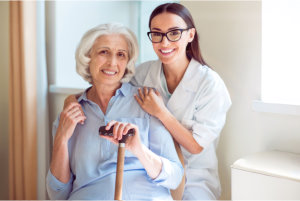 We at Tri-State Premier Healthcare Services LLC (TRIPHS) are a human services company that provides a wide range of senior and developmental care services in the Tri-State area and beyond. We have been delivering quality care services in the Greater Cincinnati Area since 2015. We work hand-in-hand with the different county Boards of Developmental Disabilities in the area to ensure seamless communication and coordination of services so that the people we serve received proper care.
We are certified by the Ohio Department of Developmental Disabilities (DODD) as:
Individual Options (IO) Waiver Provider
Level One Waiver Provider
SELF Provider
Non-Medical Transportation Provider
Our staff members are carefully screened, selected, and trained based on their demonstrated passion for the care of individuals with developmental disabilities. They also have a valid driver's license, are certified in First Aid and CPR and have undergone Medication Training.
For more information, please feel free to call us at 513-227-9266. You may also send a message to [email protected]. We hope to see you soon.