Our healthcare services are centered around your loved one's specific needs. We serve you or family members with developmental disabilities and seniors in the comfort of their homes.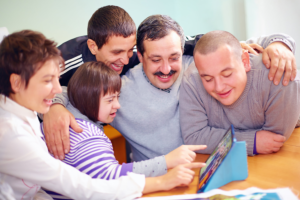 We at Tri-State Premier Healthcare Services LLC (TRIPHS) are a human services company that provides a wide range of senior and developmental care services in the Tri-State area and surrounding areas. We ensure to have a smooth and proper collaboration to deliver the right kind of care that your loved one requires.
We serve individuals with developmental disabilities aged 10 years and above. We also provide a range of services for the elderly in the comfort of their homes.
We offer a wide variety of services to the people we serve, namely:
Our team of skilled and compassionate caregivers has undergone a careful background check to ensure that your loved one will receive the quality care that you have expected. We see to it that we have addressed your family member's specific needs.
Also, our staff members have a valid driver's license, are certified in First Aid and CPR, and have undergone Medication Training.
Please don't hesitate to give us a call at 513-227-9266 for more information today.