We help maintain the independence of your loved one with a developmental disability. We will respect your own preferences while providing the right care specifically designed for your loved one's needs.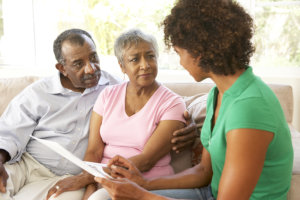 Respect and compassion are parts of our core values. We are committed to delivering the right support and care that your loved one particularly needs.
Our well-trained professionals at Tri-State Premier Healthcare Services LLC (TRIPHS) are here to provide assistance with:
Choosing and moving into your preferred home
Selecting a personal care provider
Acquiring household furnishings
Daily living activities and emergencies
Community life participation
Managing financial issues
Talk to us today at 513-227-9266 for more information. Thank you.